Thursday, February 26th, 2009
Gah. What a late update. I'm so embarassed. I've been subconsciously delaying putting the page up because of shame. Shame that it's only one panel. I really wanted this one panel to say a lot though. I hope it did. It took a long time to draw all those leaves. :/
My kids are sick and home from preschool, so I don't feel that guilty! I'll try get one more up before the weekend though.
My flight is booked. It's official. And I'm very excited to attend. Make sure you confirm you're coming at the official
Facebook Group
so
Mer
can plan this thing to the max.
Sunday is the last day for the sale!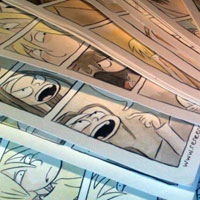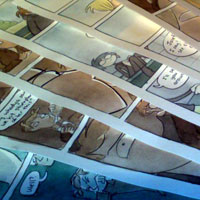 My hand-inked and hand-painted originals are on sale for only a couple more days.
Check out the store for availability and email me for Paypal payment options and reservations. I know I'm missing some of the newer ones on the list, email me for their availability.